BCRS Malta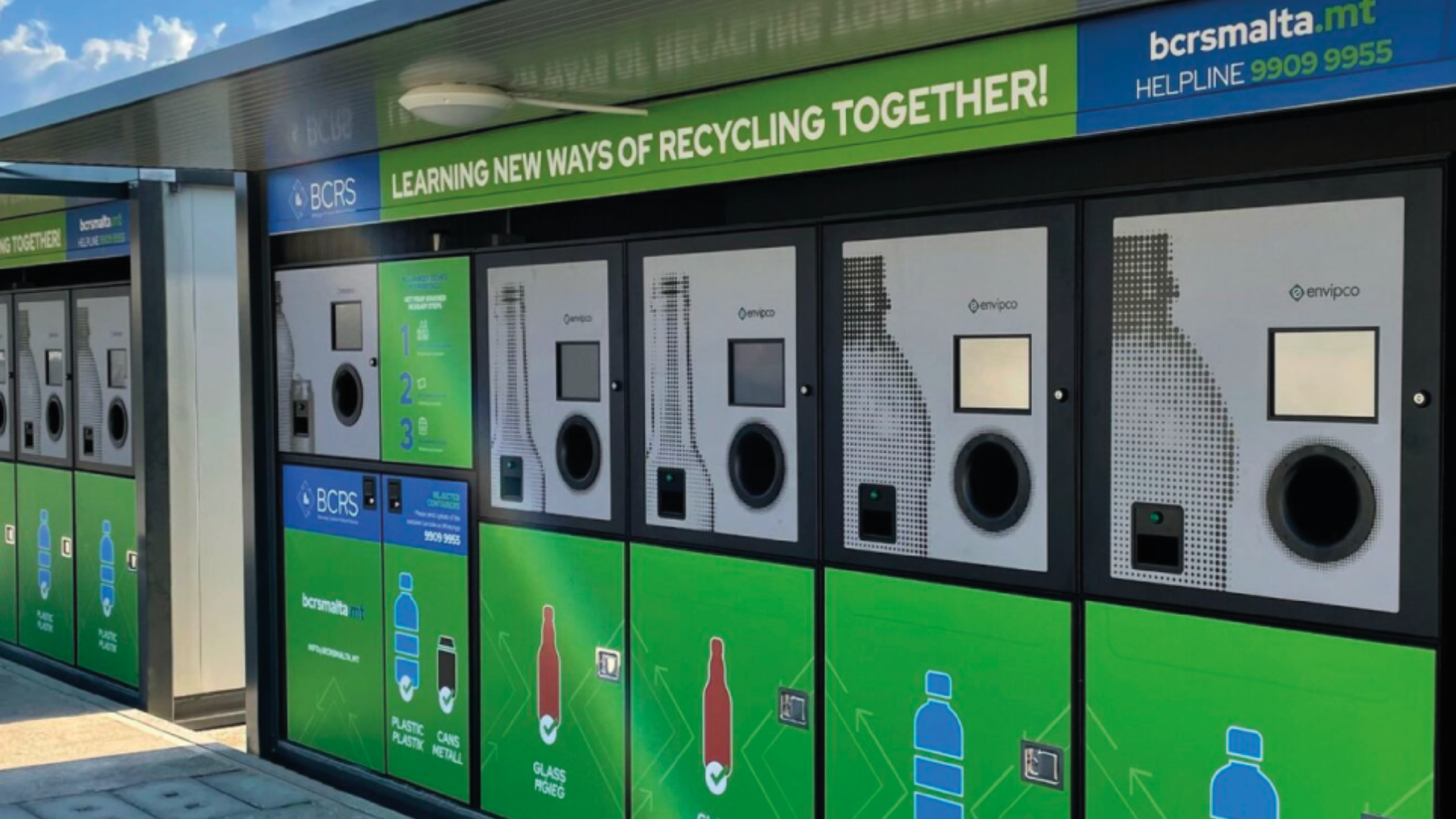 Malta's First


R

everse Vending Machines
Intro
The latest national environmental initiative required the latest IT solutions, to create a comprehensive system which could be used to monitor and keep track of an array of different variables.
Work carried out on this project
About the project
BCRS Malta Ltd was incorporated with the obligation to assume the collective extended responsibility on behalf of producers, importers and retailers of single-use beverage containers, and take the necessary measures to achieve beverage container collection targets in terms of the Beverage Containers Recycling Regulations 2020.
The deliverables which were needed for such a nationwide project naturally entailed more than just the ordinary, off-the-shelf website. At its foundation, the formation of this scheme required a custom solution for data entry & registration facilities for products which could be used by distributors, importers, manufacturers and caterers on a large scale.
Additionally, the mentioned data needed to be synced with the Reverse Vending Machines (RVMs). API integrations were also utilised with the scope that users could identify eligibility of different containers and receive refund vouchers across different locations in Malta & Gozo.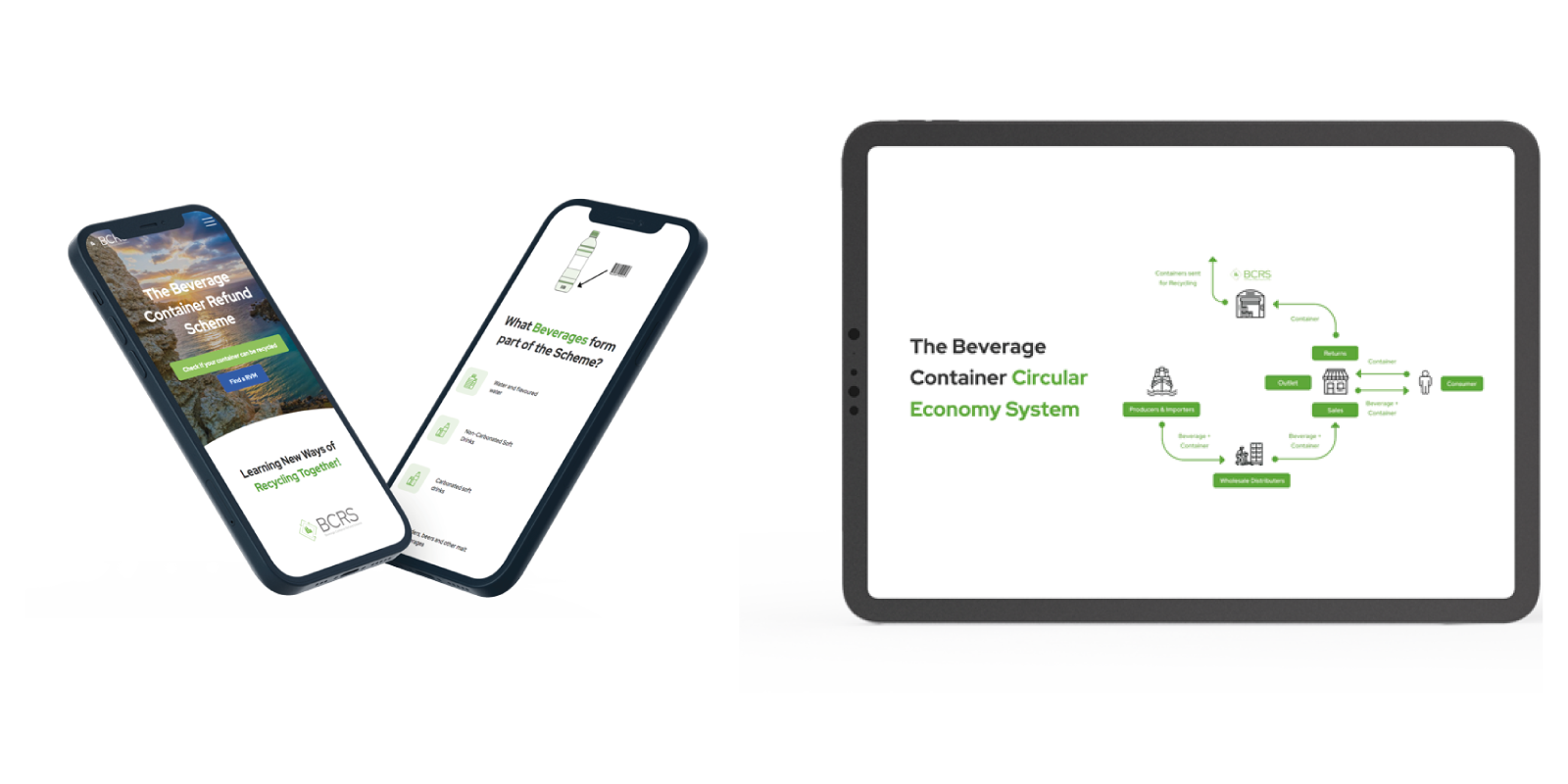 Project final outcome
What we achieved from this project
New Website
BCRS Malta's new website is a captivating digital gateway that seamlessly combines stunning aesthetics with user-friendly functionality; the first of its kind in Malta.
Fully Integrated
With the integration of the XERO invoicing system, we facilitated product registration and user subscription on the new platform. Subsequently, we established a data transfer mechanism through Sensoneo's ERP Deposit Return Scheme, allowing seamless sharing of data stored on Business Central and Power BI.
Brand Logo
The logo we crafted for BCRS Malta not only encapsulates the essence of their brand but also serves as a visual emblem that embodies the environmentally friendly aspect of the organisation.
Ready, Set, Recycle!
Our team made sure to achieve a solid understanding of such requirements in order to be able to develop and implement the system according to the set specifications. The creation of portals which would then link to specific ERPs (Enterprise Resource Planning Systems) was intended to bring together all the different variables, and use them to create an accurate representation of the scheme. This was facilitated with the use of barcode scanning which allowed the system to acquire vital information for the RVMs and portals to operate harmoniously.
Thanks to an integration with XERO invoicing system, the registration of products and user subscription on the new system was made possible. We were then able to setup the data transfer system by using the ERP (Enterprise Resource Planning) Deposit Return Scheme by Sensoneo, which enabled the sharing of such data, which was stored on Business Central & Power BI.
We also integrated the system with Trust Payment Gateway which was required for the different stakeholders to submit payments digitally. Once the system was completed, it was then integrated into a solid WordPress website, making use of WooCommerce for the end user registration portal.
The final step was to ensure that this scheme was well presented with a strong visual brand identity & guidelines which projected the sustainability aspect at the core of this scheme.
We could not be prouder to be supporting such a sustainable initiative, which aligns perfectly with our business philosophy.
Every Story
needs a
B

eginning.
Let's Start Yours!

We give birth to new ideas, cleverly combined with digitally accelerated solutions that drive growth and make a lasting impact.
Contact Us